Apologies for the little wait you had there between this post and the last. A few technical problems have been encountered, negotiated with, appeased, than treated with the relevant amount of contempt. A later problem forced me to plunder the depths of an Internet Café's machine in order to provide something for entry. And, much to the denigration of my own writing skills, have produced some of the more enthusiastic responses recently. Having said all that, it was a good idea wasn't it? Had I the time, inclination, or indeed the popularity, I might have considered pursuing the idea and encouraging others to scan saved documents on public hard drives. I might even have attempted to pen a snazzy name for aforesaid mentioned activity. Such as, oh I don't know, "Drive Bombing".
You can tell I've thought about this can't you?
During the time between my most recent post and this I have also been facing some criticisms about this here site. Not that I have sought them; the holders of these opinions have sought me out and, to be fair, I have been interested to hear them.
The first came from a close female friend of mine who maintained that my writings here make me sound arrogant. Apparently I am much better on the telephone. Which is arguably a criticism that is not too constructive as the dynamic of a telephone conversation is far removed from the activity that is writing a piece such as this. Still, I do not think she was aiming for constructiveness but rather an excuse not to be expected to read the site. Perhaps I need to read between the lines a bit. Besides, I prefer to think of myself as condescending rather than arrogant.
One can always trust on one's own mother to launch it down the middle of the alley though. "You need to find something to write about, it's getting boring." Such cheek after I linked to her site and everything!
I would counter that neither of these two dear associates have appreciated that there is a subtle philosophy behind this site. That philosophy is a bit like an Internet version of Existentialism. That is to say: I realise the pointless nature of this site in the grand scheme of things, but the grand scheme is in fact everything but a grand scheme. The Internet is a network of individuals and their opinions, basically undergoing the process of putting time in between themselves and the start of their existence. And what you see on the Internet is nothing more than the embodiment of this process. So, yes, there is pointlessness to it. But this pointlessness runs through life. We can turn our noses up at it and get all stressed trying to make profit off tech stocks, or we can revel in the futility and finally be free.
Clearly, I have selected the freedom option. Which is why you can still find me here. What my two lovely and beautiful acquaintances exhibited with their criticisms was what my fellow Existentialist and ex-Frenchman Jean Paul Sartre would have called a good old healthy bout of "Angst": anxiety when faced with the truth of a reality void of any purpose.
Jean Paul Sartre: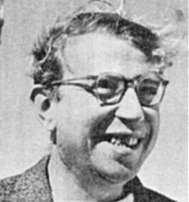 But should you agree with the females do not fear (is the assertion that you are in fear hyperbolic or penetratingly accurate considering the topic at hand?), plans are afoot that will revolutionise this tiny corner of the Internet. As yet I cannot tell you what this is, but be notified that such is the enormity of this transformation it will occur only after months of planning. The first tentative steps have already been taken; the first of those months is underway.
This is not a denial of my Existentialist credentials, oh no. As you will eventually see, it will be an exercise in freedom. And when I say "freedom", I separate it's meaning from that banded about by annoyingly over-patriotic Americans who don't really seem to know what it actually means. I simply claim that if you find this site boring, empty or meaningless, you might, as a result of the changes, find it more interesting, informative and, yes, even exciting. One might think that my Ma would doubtless overturn at least one death card in relation to this site. Death means change in the Tarot world: the death of one way and the birth of another. And yes, I do have plans to ask my Mum to give
Charging Through The Midfield
a Tarot reading. Here's to death.
If you want to understand Existentialism, don't look to me for an explanation you indolent sods.
You are currently on the Internet, try looking it up.